Essential Features That Vending Machines Today Need to Have
---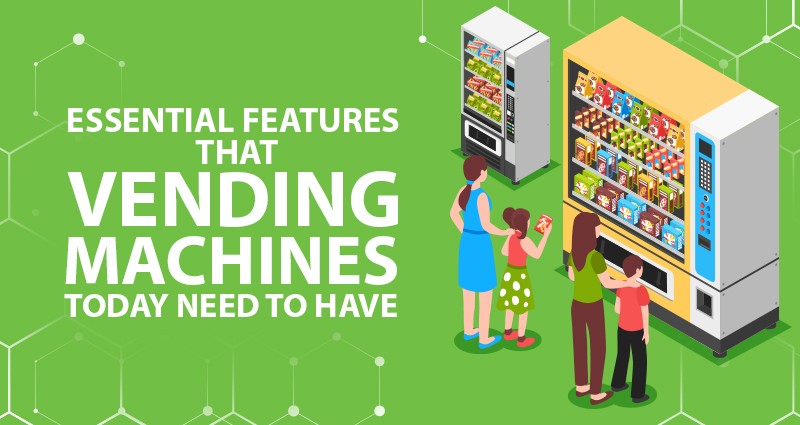 For every vending machine operator, it is necessary to consider the basic performance parameter of the machine, which is to vend all of the product types it was designed to vend. Another critical feature that the machine needs to have is its ability to accept most of the payment modes that customers prefer to use for transactions. Limitless Mobility specializes in universal vending solutions that require substantial application of telemetry and machine learning, which are areas where it has substantial capacity. This allows it to provide the vital servicing support that vending machine operators require seamlessly and on a regular basis.
Advanced telemetry is an essential feature
The breakdown rate of an automated vending machine often depends on where it is located and the kind of people who use it. However, it is not always due to misuse by unruly or irate customers that may result in any breakdown of the vending machine. Many a time, it is due to poor integration of software or telemetry in the network of machines that result in such issues. Vending machines remain unattended across a vast network spread over a large area and function with the help of advanced telemetry that requires very good integration.
Optimizing vending machine utilization
An automated vending machine at a railway station or an airport can result in substantial savings for a brand in terms of labour and infrastructure. Brands nowadays do not overlook the need to invest in technology and innovation as vending machines will need to meet the demands of time. The team at Limitless Mobility has the skills and experience to develop the necessary vending machine software, which is also scalable. They develop solutions keeping in mind the likely future demand of products for which the vending machines are designed.
Packaging of products impact vending machines
Emerging trends in packaging are quite difficult to visualize as brands keep changing their packaging designs on the basis of market feedback as well as their own strategic needs. The functioning of a vending machine is considerably influenced by the packaging design of the products it vends. This depends on how the hardware in the machine copes with the different dimensions and weight categories of the products that are vended. Universal vending solutions from Limitless Mobility can create optimum solutions for several packaging dimensions and types.
There's a lot more that vending machines can do in addition to vending out products that consumers want. For instance, they can offer an additional source of revenue through advertisements that can be displayed on a display screen mounted close to the customer interface of the vending machine.
automated vending machine Intelligent Vending Solutions Universal vending solutions Vending machine management vending machines