What is an Automated Vending Machine?
---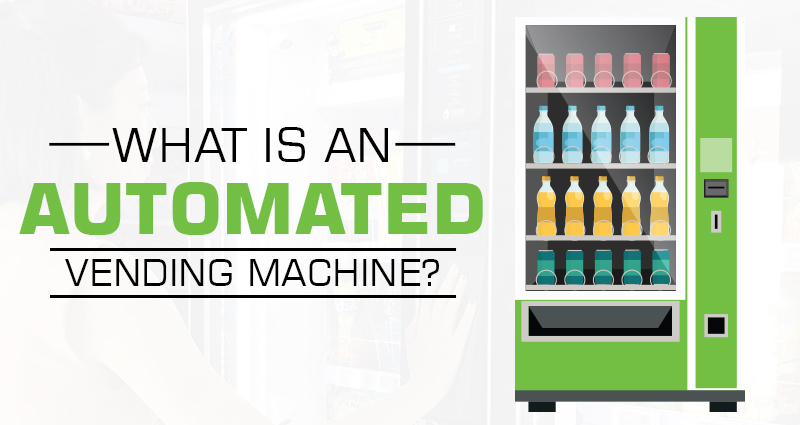 We are no stranger to vending machines. At some point or the other, we have, or at least observed another person, drop some change into a machine and get a cool beverage on a hot day. This technology has been around since the 1800s when the first postcard-vending machine was introduced in London. In 1905, the US Postal Service started using these machines to dispense stamps, while the ubiquitous Coca-Cola vending machines were made available to the public in 1937.
However, that does not mean we are using the technology of the 1800s to date. We have come a long way since the world's first self-service vending operation. Today, you can find every imaginable product – from sanitary napkins to cars – being sold through vending machines in some part of the world. But the innovation that is leading the vending machine industry by the hand into the 21st century is automation made possible by the Internet of Things (IoT) solutions.
Automated vending machines are smart devices equipped with sensors and systems that keep them accessible 24×7. Automated vending machines allow operators to remotely check the status of the machine (whether it is operational or not), see and control the temperature settings, activate or deactivate various modes of cashless payments, check inventory levels, and much more, at the click of few buttons.
This easy access to information eliminates the need for unnecessary trips to the machine – be it for maintenance or restocking the products. By delivering a complete 360-degree view of the machine performance and behavior right to the operator, automated vending machines significantly reduce operational and maintenance costs for owners.
Since an error in the machine's working is also easily diagnosed, the downtime is also lowered substantially, leading to higher revenues. And with every activity being captured via sensors, operators can also see monthly performance reports at the tap of a button and check trends in sales, preferred payments methods, etc.
Clearly, automated vending machines are the future of the vending industry and can benefit any FMCG business greatly. To learn more about automated vending machines and their endless capabilities, contact us here.