Enterprise Automation
Automating business processes presents a huge opportunity for every enterprise. To stay competitive in a digital-first world, organizations today are aggressively adopting the next wave of IT transformation.
Liberating people from time-consuming routine, repetitive tasks is enabling companies to augment speed and quality of their services. Automation tools are giving enterprises much greater agility to keep pace with the changing business dynamics. Cognitive and analytical solutions are tackling complex business challenges with ease.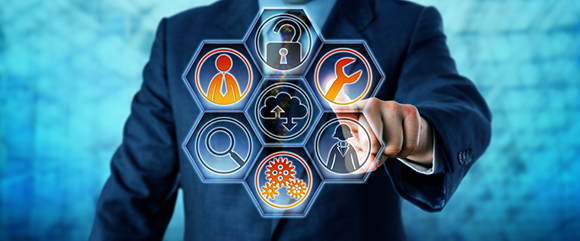 "The most highly digitized industries have posted two to three times faster profit margin growth than others."
Source: McKinsey Global Institute, 2016
Why choose Automation?
Impressive reduction in operating costs.
Less time for the same routine job.
No task is forgotten or taken up out of sequence.
Eliminate operator or human error.
Centralized management of tasks.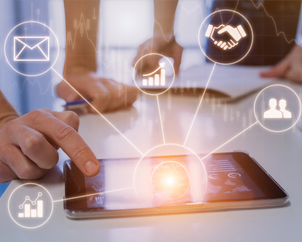 What we Offer?
Outside-the-box ideas that open opportunities for creative strategies.
Solutions tailored to the precise requirements of every client.
Sustainable, systematic approach for the long-term roadmap.
Scalable and smart technologies that can handle every kind of automation – from task-based to cognitive.
Compatibility with all architectures, control and security systems.
A platform so simple, anybody in the team can use it.