Ways to Increase the Scope of Profits in a Vending Machine
---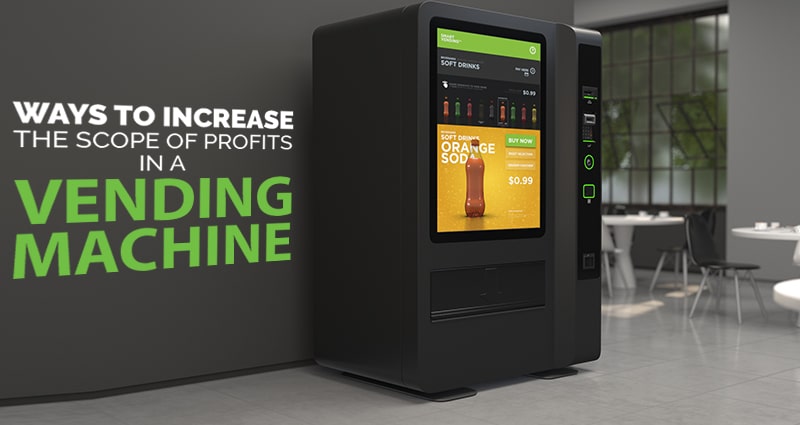 Vending machines come in several genres, catering to a wide range customers in multiple locations. For instance, there are vending machines that are solely designed to vend out travel tokens in metro stations, offering both cash as well as cashless payment options. Similarly, there can also be smart vending solutions in a metro station that dispenses packed snack food and light beverages with both cash and cashless payment options. For a consumer, the vending machine must function seamlessly from receiving the command to accepting the payment and dispensing the product; such features are critical for a seller too.
Providing consumers the ultimate buying experience
Managing the operations of vending machines require advanced sensor technology that are integrated with internet of things (IoT) capabilities. The objective is to provide consumers the ultimate buying experience that will ensure sustainability of the vending machine in a specific location. This requires transactions to be completed in quick time and offers multiple payment options to customers in both cash and cashless modes. Limitless Mobility's smart vending machine software enables such functionalities, seamlessly.
Seamless management options for machine operators
Commercial operators who have a large network of vending machines across numerous locations need best-in-class telemetry solutions to manage their entire operation. The smart vending solutions from Limitless Mobility enable real time stock updates of each and every machine in the operator's network. In this way, s/he can schedule restocking of the vending machines in his/her network without losing any time other than what is required for logistics. Such solutions allow businesses to scale up their operations and grow faster.
Enabling smart processes that boost operations
Managing a large network of vending machines spread across a vast market like India requires good insights beyond mere updates on stock levels. For instance, smart vending machine software from Limitless Mobility can work deep into the operations of a machine to extract usage data about customers in a specific location. A particular location may have specific days in a month or year when demand would be high. Such insights and a lot more like customer demography help operators make special restocking plans to meet additional demand.
Other value additions that boost productivity
Vending machines are embedded with advanced technology for smooth and hassle-free operation of different functions. When a vending machine is equipped with Limitless Mobility's smart vending solutions, it is entitled to best-in-class servicing support that ensure smooth and seamless operation for consumers. It also gets a digital signage solution that has a screen displaying ads and videos every time a customer makes a transaction. This way the vending machine earns additional revenue by displaying ads and videos of brands and businesses that use the ambient media.
Internet of Things smart vending machine software Smart vending solutions Vending Machine