The Proliferation of Cashless Payments in India
---
The article aims to edify the reader on the growth in the cashless payment systems in India.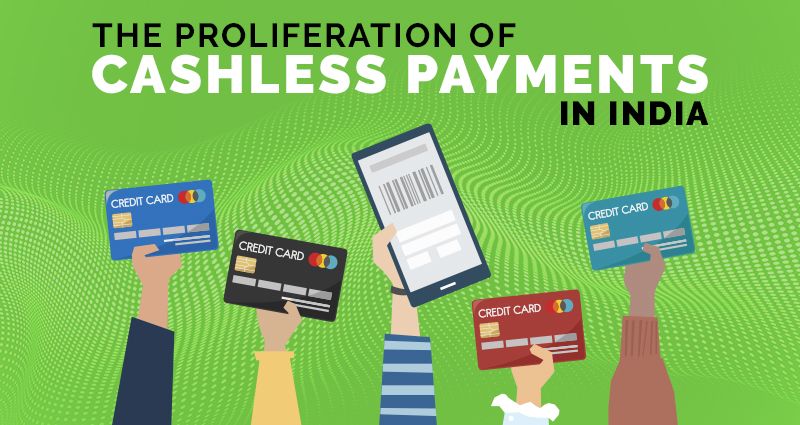 The cashless boom
Digitisation has been among the prime agendas of the present government of India. Although in its nascent stage of development, the digital world has already taken the front row in the nation's economy. The digitisation of services has been done on an unprecedented scale, especially in the banking and financial services sector. This propelled the wheel of the cashless economy in India.
However, the common people were not accustomed to this sophisticated banking experience. The pace of adoption of the modern banking methods was still very grave and cashless payment was used only by a few percentages of the population. The revolutionary demonetization process was a game-changer for the future of cashless payment systems in India. It was almost like an overnight success for cashless payment companies like Paytm in India.
In the contemporary scenario, companies providing cashless payment solutions are booming in the country. This growth has been on an unprecedented scale surpassing any other nation around the globe. There are multiple tech companies backed by prominent investors to gain the market share in the growing cashless Indian economy.
As per the statistical reports from the Bank of International settlements, the percentage increase in digital transactions in India stood at a remarkable 55% whereas the similar figures for nations like China and UK stood at around 48% and 10% respectively. The same data for developing nations like Indonesia stood at around 23%.
A large part of this growth can be credited to the boost provided by United Payment Interface (UPI), this helps with real-time monetary transactions between bank accounts. India has currently more than 50 UPI-based wallet providers and 45 mobile-wallet players. These figures are still growing and are expected to surge shortly as more companies will be venturing in the Fin-Tech segment.
According to research reports by leading consulting firms, digital transactions are expected to grow in developing nations annually by around 29%. India is yet to realise the full growth potential because a vast majority is yet to gain the benefits of digital banking services. Players in the banking industry are yet to fully transform their digital services. The situation is improving by the day with the increase in internet penetration and affordability of smart devices to avail the benefits of the digital banking segment.
cashless payment cashless payment Solutions cashless payment system cashless payment system in india