A cashless future for India
---
As countries across the world make digital wallets the norm, India must embrace the cashless payments revolution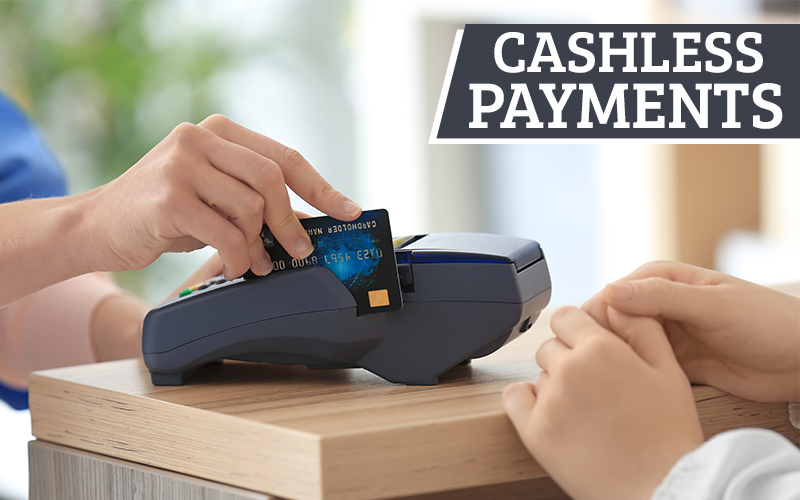 Have a simple meal in China at any of the popular chain restaurants, and chances are your wait staff will come up to you with a QR scanner to settle the tab. No, there won't be any standard questions like: "Cash or card?" After all, who carries paper money these days, right?
Now, China may be hurtling toward a digital future, but it is not the biggest cashless economy in the world. According to a recent study by Forex Bonuses, that list is topped by Canada. Forex Bonuses gauged the world's top economies on the following six factors to zero down on the top 10 cashless countries of the world:
Number of credit cards per person
Number of debit cards per person
Cards with contactless functionalities
Growth of cashless payments over the last 5 years
Payments made using non-cash methods
Awareness among people regarding cashless payment methods
You can see the results of this survey here.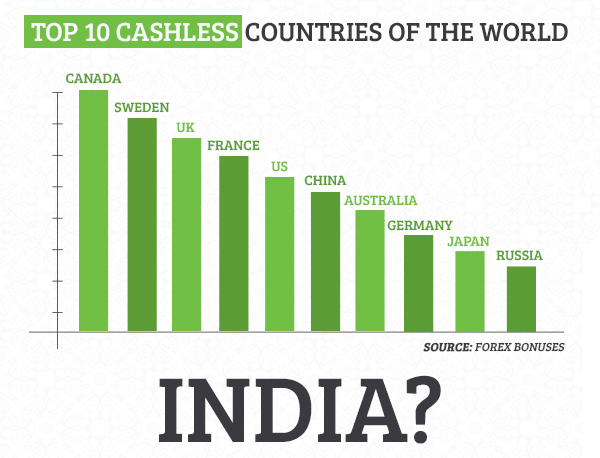 That India doesn't feature in this catalog is not a surprise, given how much Indians love to hoard stacks of cash. And if it weren't for the Indian Prime Minister's discontinuance of Rs 500 and Rs 1,000 notes last year, India would probably still feature on Mastercard's 'countries least ready to transition to a digital payment system' list.
A couple of years ago, only 2% of all transactions in India were cashless. Post the note ban, the number has gone up considerably. And given the many advantages of using digital payments, the case for its use becomes even stronger:
Convenience: The biggest plus point is not having to carry wads of cash, and go through a long wait as the vendor searches for the exact change. With digital payments, the transaction gets completed within seconds.
Low risk: Someone stole your wallet? The process of getting a debit or credit card blocked involves only a phone call. But if you were carrying cash instead, hoping to see it again post a theft would have been next to impossible.
Tracking expenses: Keeping a track of your expenses and adhering to budgets becomes much easier when your entire transaction history is only a few clicks away.
Discounts: OK, so the biggest offers online wallets rolled out last year may not be valid anymore, but digital payments still enjoy a variety of discounts.
But, why should businesses adopt cashless payments?
For business owners, digital payments offer a solid competitive edge. Any merchant who offers cashless payment is seen as modern and up-to-date with the technology by the customers. Also, with demonetization giving people a taste of a cashless future, it's hard to believe that a discerning customer would want to give up the benefits of this online revolution again. To keep up with the preferences of the customers, businesses must inculcate cashless payment options in their workflows.
Is your business planning to go cashless? We can help! Get in touch today to know how.
Cashless India cashless transactions Digital Payment Internet of Things IoT