The Advantages of Universal Vending Management Solution from Limitless
---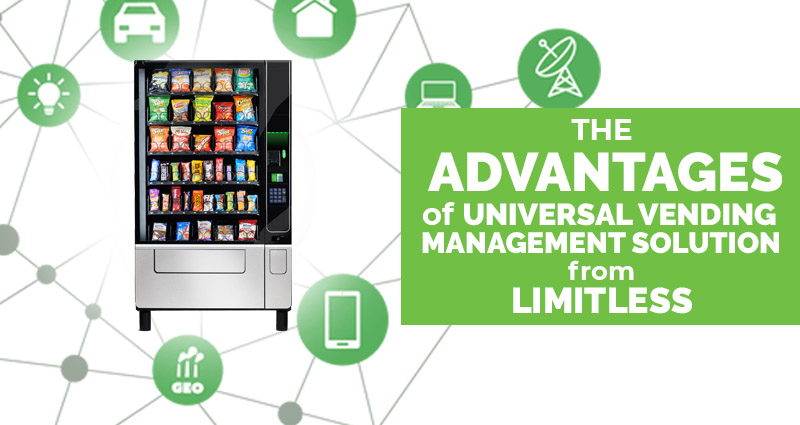 No retail business can afford to see its customers being deprived of their favourite products as it will end up in loss of likely revenue. Therefore, you need to be in a position to notice any problem in your vending machine if and when it occurs so that it is diagnosed and resolved before long. Universal vending management from Limitless Mobility helps you sustain your profitability and control your expenditure through optimum maintenance of your vending machines. Operating vending machines should be easy enough for owners with the cost of repair and upgrades well in your control. You also need to be updated with the operational status of each and every vending machine in your network.
Monitor stock levels instantly
Just like retail outlets, vending machines attract customers only when they function properly. It would be a massive challenge to stay updated on the status of your network of vending machines without the right device management software solutions. Limitless Mobility offers the best-in-class solutions for managing your entire network of vending machines across locations. Such solutions will allow you to monitor your inventory, the buying patterns of customers and get access to data trends and stock updates in real time. Accordingly, you can undertake restocking of your machines with not just the regular replacements but also newer products.
Ensuring smooth cashless payments  
One of the main issues that crop up in vending machines is the issue of easy cashless payments through acceptance of most of the valid credit and debit cards as well as mobile wallets. The universal vending management software from Limitless Mobility ensures smooth and secure payments along with many other value added solutions. Issues connected to other aspects of usability such as logins, helpdesks and points of contact are extremely important because they affect customer perception of the vending machines. The ideal situation for any vending machine owner is to win the confidence of customers because this is what helps a vending machine operation to remain sustainable.
Limitless Mobility offers solutions not only for routine sustainability of your vending machines but also creates opportunities for additional revenue through digital advertising. Such opportunities take your vending machine operation to a different level altogether.
Universal Vending Machine universal vending management universal vending management software Vending Management Solution