Important Parameters in Effective IoT Device Management
---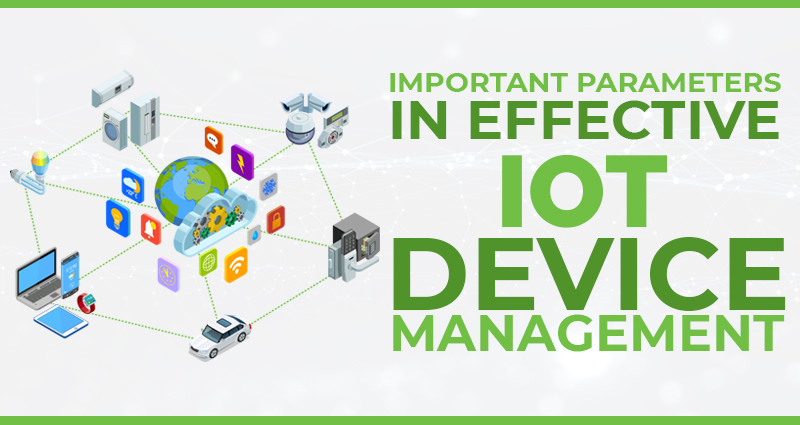 Gathering and sharing data is becoming more important as more devices are getting connected to each other through IoT device management services. Today a large number of homes, businesses, social settings, and different other environments are under the ambit of IoT although for different reasons. People are increasingly using IoT for the apparent convenience it offers, such as, more efficiency in use of energy, better safety and security and improvement in the quality of product or service delivered. However, the market for IoT hasn't yet developed to even one quarter of its potential as yet but the future scope of this market is tremendous.
Device management capabilities
It is growth in device management capabilities that will define this market in India as it will, elsewhere. Organizations offering IoT consulting in India, must focus on the connectivity, health and security of IoT devices to enable good device management. For the benefit of consumers the service providers must ideally make provisions for effective device management solutions and that's where they confront the challenge. The devices powered by IoT need to undergo authentication, provisioning, configuration and monitoring to ensure their smooth functioning.
Challenges in managing IoT devices
Like in the case of installation of any enterprise solution, it is not a zero error scenario with the installation of an IoT device in any set of equipment. All IoT device management services must make provisions for software updates as well as resolving issues like malware infection. In this process there will be hurdles on the way to resolution as certain devices are going to malfunction and require repair work or be replaced completely. This is quite a challenging situation for any business as it leads to longer downtime log and that's when all attention is on the IoT service provider.
From the perspective of the service provider, this can be a very tricky situation as the customer will be on edge since downtime at his end affects his business. Downtime is directly related to the revenue flow of a business and that's where Limitless Mobility's services in IoT consulting in India makes a significant difference with fast resolution.
IoT Consulting IoT Device Management IoT Management IoT solution