7 Massive Improvements in Android Nougat You Need to Know
---
How Google's 'sweetest release yet' is satiating our excitement pangs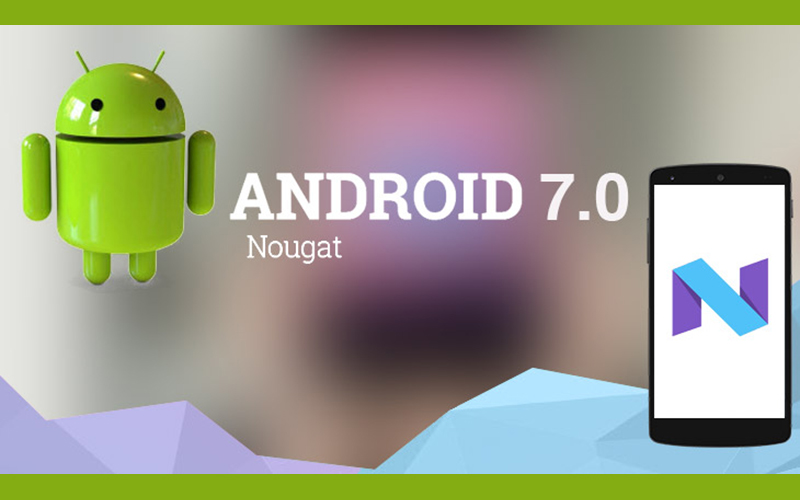 While developing Android 7.0 Nougat, Google involved fans and developers from all over the world like never before. From asking people to come up with a name for Android 'N' to inviting developers for s7neak peak months in advance, Google tried its best to make Nougat a true people's project. And though there are over 250 feature improvements in Android Nougat, here are the top 7 we are most excited about:
Split-screen Multitasking
Samsung's high-end Galaxy smartphones have been enthralling users with this feature for long, but it is the first time that Android is providing native support for the split-screen mode. Now, all Android users will be able to enjoy running two apps side by side in split-screen mode. You can watch a YouTube video and chat with a friend without having to toggle back and forth between the two. Or you can have Google Maps and a music player open on the same screen simultaneously. Most apps support this mode, but some, like Pokémon Go, do not (but we are over that already, aren't we?).
Smarter Battery
Google released the Doze Mode with Android Marshmallow to plunge the phone into low power usage while the device was stationary. This meant that if you were walking with the phone in your pocket, the feature wouldn't work. Google has righted that wrong with Android Nougat. The new Doze on the Go feature makes sure that your phone starts burning less battery as soon as the screen goes off.
Notifications
Android Nougat gives notifications a makeover of sorts to make much better use of space with full-width displays and smaller icons. Notifications also come in a bundled format so you only need one glance to see what's new. Another functional change is that now you can take quick actions, like sending a reply directly from the notifications shade (pretty handy for chat apps). You can also share, delete, archive or more without having to open the app. The most clever feature, however, is the ability to long-press a notification to access its priority settings. So, if a new game you installed has been sending you pesky notifications every two hours, you can silence or even block all further communication from the app with a single tap.
Settings Menu
The first thing that strikes you is how the Quick Settings bar has been rearranged to make it accessible right from the notifications shade. You can edit these shortcuts to always have access to the ones you use the most. Once inside the settings menu, you will notice that the navigation menu has been updated. You will also see suggestions for things that can help you get more out of your device, but you haven't set them yet. For example, voice commands.
Virtual Reality
Google is quite bullish on its virtual reality platform called Daydream which is built on top of Android Nougat. Now, Google needs a device to adhere to a strict list of requirements before it declares it Daydream-ready, but compatibles phones running Android Nougat can enable a VR mode that optimizes the device's graphics performance for a simulated virtual world. It also takes care of other important factors like image latency, head-tracking, and stereoscopic vision.
Enhanced Security
No Android update is complete without getting new, powerful layers of security. With Nougat, each file on your system gets individually encrypted, instead of one full-disk encryption. This basically means that your personal stuff is now more secure. Google has also added a Direct Boot capability which means that your phone's main features like incoming calls and alarm will be ready even before you enter the pattern or PIN after a reboot. Also, software updates will now run in the background, which translates into quicker install times.
New Emoji and Keyboard Themes
There are 72 new emoji in Nougat, taking the total emoji count to over 1500. Google keyboard has also received a ton of new themes, giving users a choice between colors, borderless keys and an option to set a background photo. All this is Google's attempt to give a user as many customizable options as possible, and pretty neat, we might admit.
What is the one feature you think Nougat has missed out on? Tell us in comments below!