Intelligent automation is a critical necessity. Is your business prepared?
---
By 2020 a vast majority of companies will need increasing levels of automation just to keep up with demands of the business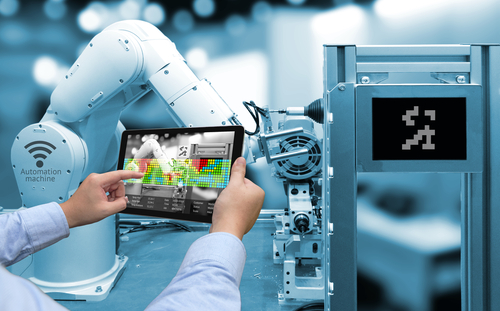 With global customer bases increasing the volume of work and data sets shooting up rapidly courtesy sensor proliferation and the Internet of Things, enterprise automation is being seen as a valuable tool that will help businesses cope up. So much so, by 2020, automation would graduate from its cadre of being a choice to becoming a necessity in the workplace because 9 out of 10 companies will depend on intelligent automation to get all their work completed. These are the findings from a survey of more than 1,850 business honchos in seven countries by software vendor Service Now.
KEY FINDINGS
Financial Implications: It was discovered that companies which are highly-automated today are experiencing 15% more revenue growth than companies with low automation. In fact, companies that were witnessing more than 20% revenue growth were found to be 61% automated on average.
Employee Satisfaction: With work volume going up by about 20% in the last year for almost half the respondents, 91% executives felt that their most skilled team members were spending way too much time on mundane, administrative tasks. This means that employees are not being utilized to their full potential and their creativity is being curbed by low-value work.
Job Creation: Employees often think that if tasks done by humans are handed over to machines, their jobs will be eliminated. However, a huge majority (79%) of business leaders who took part in the survey believe that automation can actually lead to more jobs. This is because automation frees up employees to invest more time and energy in strategic initiatives that lead to business growth.
Automation Gap: Of all the companies surveyed, only one-third (37%) had automated 50% or more of their business processes. It was also found that the Human Resources department and customer service were two areas that required immediate reboot through automation.
Critical Necessity: Intelligent automation that leverages technologies like Artificial Intelligence and Machine Learning for decision-making is becoming critical across businesses. While 46% respondents felt their organizations will face a crisis if they don't automate by next year, 86% put that breaking-point as 2020.
TIME TO ACT IS NOW
We know that by 2020 a vast majority of companies will need increasing levels of automation just to keep up with demands of the business. When we only have three years to prepare for such a crisis, there is no time to lose. So 87% of the surveyed companies plan to start investing or investigating their investment into intelligent automation systems in 2017 itself. What about you?