Machine Learning Capabilities in Vending Machines Can Boost Their Value Considerably
---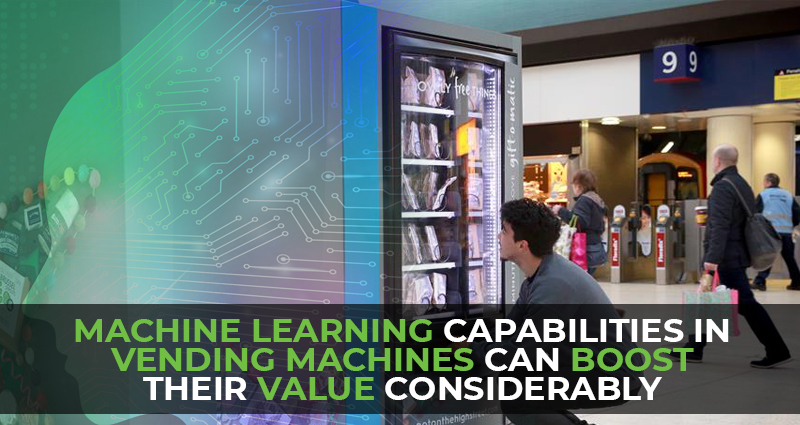 There are immense possibilities with artificial intelligence and machine learning (ML) in vending machine applications. Take the case of a vending machine that can dispense soft drink bottles and also an application to accept the empty bottles for shredding and recycling. While the customer is waiting for his/her bottle, s/he may see a message on the display screen or hear an audio reminder to bring the empty bottle back to the vending machine for shredding. This kind of innovative applications have already been introduced to vending machines in some parts of the world. For an ordinary vending machine to function like that, machine learning solutions developed in sync with the application, is critical.
Using ML to automate display of ads
Many vending machines that come with a display screen to run advertisements for brands interested in using this medium for their promotion, can utilize the integrated machine learning capability much better. Facial recognition and sound interaction capabilities powered by artificial intelligence (AI), can run advertisements of specific products that are relevant or even a priority for certain customers.
For instance, a customer who buys three to four different types of soft drinks from a single machine will be shown advertisements of the brands that make the soft drinks s/he prefers. It means, the machine learning services provider has ensured that the vending machine is able to recognize this buyer every time s/he appears in front of it. Thereafter, the machine learning algorithms will immediately set the relevant advertisements to play out.
Strengthening supply chain with ML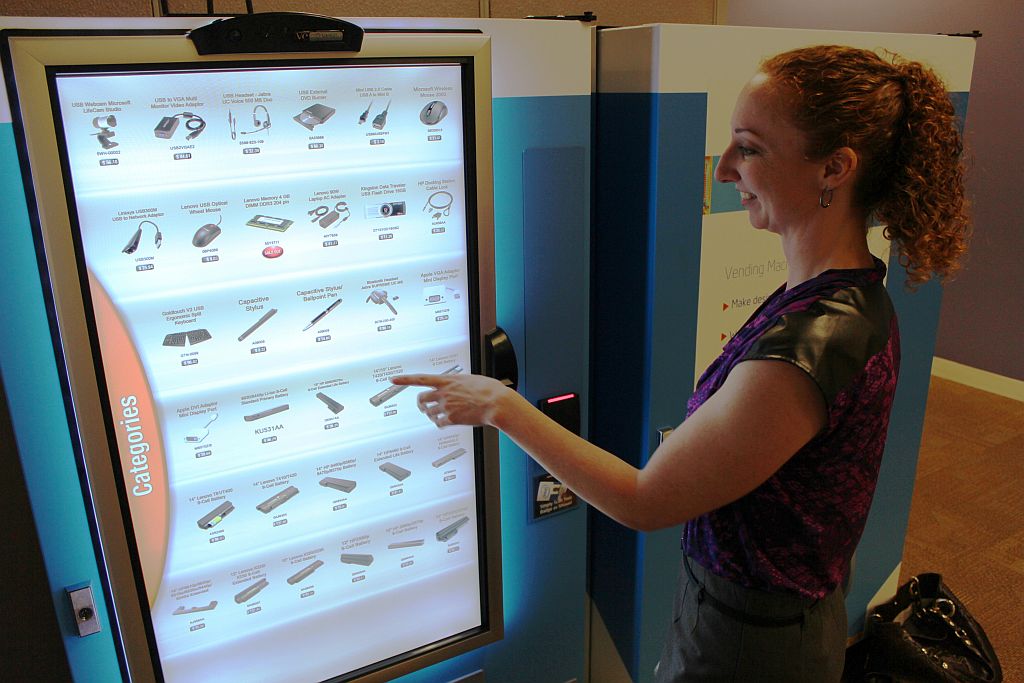 The success of a vending machine not only depends on advanced machine learning solutions embedded in the equipment but also on how well it is used and managed. There are functions like collection of IoT data for machine maintenance that feeds the algorithms for predictive maintenance. The analysis of such data enables more support in operations as well as in the customer service that the business offers.
The role of AI and ML in powering the vending machines to boost supply chains by balancing operations like sales and recycling along with forward and reverse logistics among others, is vital. When vending machines interact more meaningfully with end users, the additional recycling goals of most fast-moving consumer goods (FMCG) brands can achieve more effective circular economy outcomes. Recycling disposables is a major challenge for FMCG brands because of the scale of operations, which can be managed better with AI and ML.
Businesses can benefit immensely by using machine learning services from companies like Limitless Mobility that are exploring the horizons of emerging technologies like AI, ML, IoT and many more. This company has developed a comprehensive vending management suite that offers a range of solutions to vending machine operators across industries.
Large FMCG brands own scores of vending machines across geographies and managing them and ensuring their productivity and profitability is a challenge. The vending solution from Limitless Mobility is designed to ensure that organizations not just deal with these challenges in the current situation but are also able to scale up whenever required.
artificial intelligence machine learning services vending machines