Top 10 reasons why you should invest in GPS tracking for your fleet
---
Keeping a tab on vehicles through a GPS tracking system has multiple benefits in terms of money saved and efficiencies gained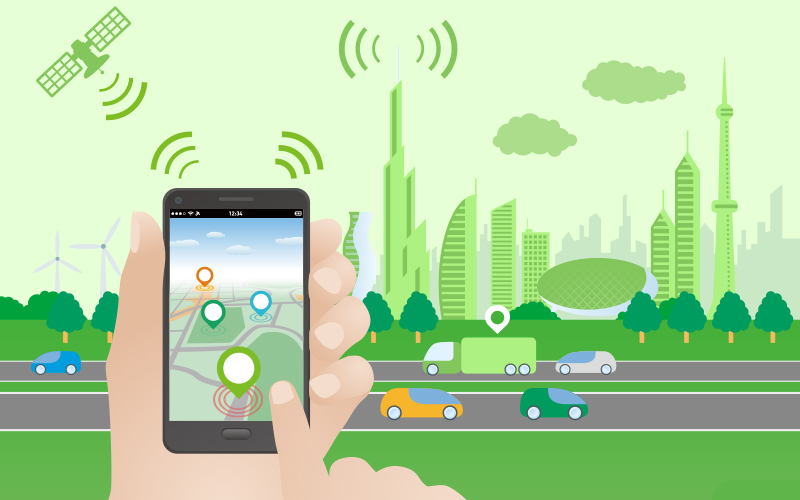 For any fleet management company, knowing the exact location of the vehicles at all times is crucial for meeting deadlines and effectively managing all resources. And if your fleet is filled with valuables, wouldn't you anyway want to monitor its position at all times? So, it's no surprise that a new research by Markets and Markets expects the GPS tracking devices to become a $2.89 billion market by 2023. This growth is also being enabled by the technology becoming more affordable and mobile-friendly to allow even small- and medium-enterprises to enjoy its many advantages.
But what is GPS fleet tracking anyway?
The global positioning system (GPS) is a network of 30 satellites owned and operated by the US. The satellites transmit signals which can be intercepted by a GPS receiver. Whenever a device is able to receive signals from three or more satellites, it can determine its precise position on earth using a process called trilateration, or calculating how much signals are taking to travel to earth.
So what benefits does GPS fleet tracking offer?
Asset monitoring: Your vehicles and their payloads are the most significant assets and you simply cannot afford to ignore them. A GPS tracker will give you the updated location of your asset every 10 seconds or so. This allows you to keep a watchful eye on your resources even after work hours or when the vehicles are off-duty, and protect yourself against theft and any unauthorized use by drivers or other employees.
Fuel savings: GPS tracking allows you to do plan your routes efficiently. You can determine the shortest route or avoid any areas that have toll charges. By avoiding traffic and taking routes that minimize the wear and tear of the vehicle, you can make substantial savings in fuel expenses.
Maximize resource optimization: Data obtained by a GPS tracking system, such as engine idle time, fuel costs, etc., can help a manager plan routes more effectively. Also, when you are aware of how many vehicles are sitting inactive at the moment, you can allocate duties faster.
Safety measure: If you are always aware of where your fleet is, you can provide timely assistance to any driver who requires it. Be it a tow truck or the police or a medical emergency, first responders can easily determine where they are required. This is also helpful in bad weather conditions that lead to poor visibility, like heavy rains and fog.
Protection against false claims: When you know for sure where your vehicle was at any given point of time, you can protect yourself against false allegations or lawsuits that may crop up.
Driver efficiency: A GPS tracking system can also provide details like when the vehicle was speeding, breaking harshly or turning hastily. As such, when drivers are conscious of being called out for reckless driving, they follow rules more diligently and the risk of an accident lowers.
Client satisfaction: With a dedicated GPS tracker in place, you will be able to respond client queries more quickly and efficiently because you know the real-time status of your fleet. Alternatively, you may also give the client access to track their valuable cargo, keeping your customer base happy and satisfied.
Reduction in maintenance costs: By combining a fleet tracking system with other sensors that diagnose the vehicle health by measuring parameters like the fuel level or the engine temperature, business owners can ascertain when a vehicle needs to be taken for service inspection before a problem escalates.
Less paperwork: Unnecessary paper trails are curtailed when all the pertinent data is available online. Your drivers, managers and other staff don't have to note down minute details to maintain a paper information log.
Business differentiation: Customers stick to businesses if they receive a value proposition they are not getting elsewhere. For a fleet management company, a GPS tracking system enables top-notch customer service by keeping clients updated in real time.
Limitless Mobility offers a range of GPS fleet tracking services for businesses big and small. To learn more how your business can benefit from our technologies, write to contact@limitlessmobil.com