Which routing solution is best for my business?
---
The best route optimization software will go beyond giving you just a few location pins on the map…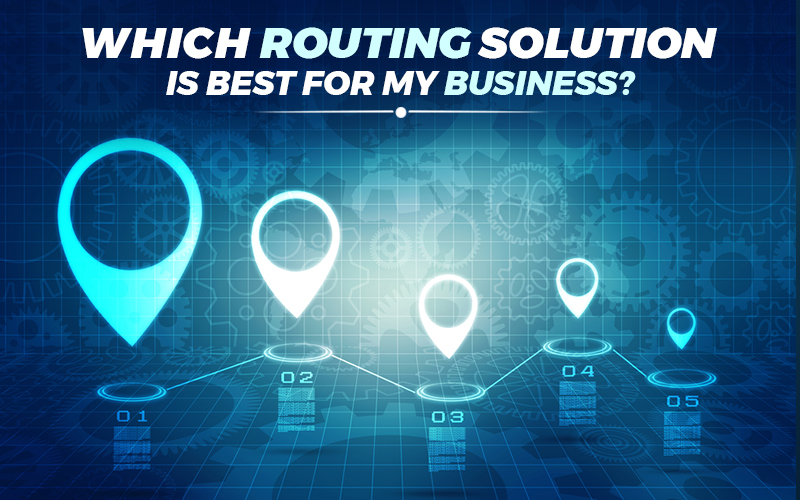 Optimizing the operations of a multi-stop vehicle fleet requires solving a variety of complex routing problems before the most efficient and cost-effective itinerary can be developed. From constraints with pickup and delivery time windows, to ensuring that the space available to multiple commodities in the vehicle has been fully utilized, route planning for a vehicle fleet shipping to myriad customers is a task riddled with many challenges. So, how do you find the right software for the job?
Some of the key factors a business must consider while zeroing down on a route optimization software include:
Improved planning productivity: The right software will not only augment the effectiveness of your fleet, but also bring down operating costs.
Enhanced monitoring: The software should provide you all key information, such as fleet location, driver status, vehicle breakdown, geofencing, etc., in one place.
Multiple activity support: Does the software support more than one activity type, such as delivery, pickup, and maintenance?
Route modification: Does the solution allow supervisors to modify the routes in case of a contingency?
Government compliance: The solution must factor in commercial vehicle restrictions mandated by state and central governments, including activities like wrong turns and no-parking zones.
Auto-optimization of projected time: Time spent at each stop would be auto-optimized for the supervisor to see and auto-communicated to delivery outlets by the best solution.
Worker cost calculation: The solution should be able to give you the fixed and variable per stop and per kilometer cost for both the vehicle and the driver.
Performance tracking: The solution will accurately measure and monitor all relevant KPIs like on-time deliveries and time-motion analysis.
Dynamic insights and analytics: It's not enough for the solution to only create an efficient route on a daily basis; it must also be able to give you customized reports and dashboards based on the parameters that matter the most to you.
Gone are the days when all a business wanted to know was the location of its fleet at a particular moment. Today, it's all about prescribing how a vehicle should be used in the most efficient manner. As Derek Gittoes, the Vice President of Supply Chain Management Product Strategy at Oracle, tells Forbes in an interview, "The goal really should be to try and get away from re-planning. You should not get to the stage where you are assigning loads and find out you can't cover all 20 shipments." The right route planning optimization software will take care of this, and then some more.
Performance tracking Route modification route optimization routing solution