Location Based Services are Driving New Age Marketing
---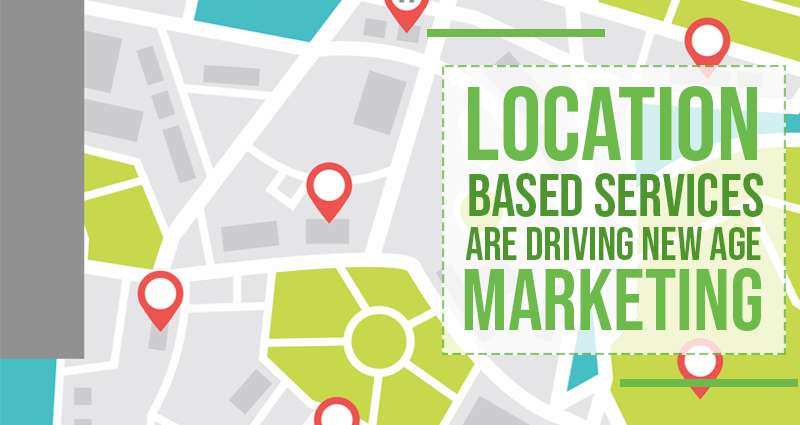 The transformation that mobile telephony has brought to the world of technology is really amazing since they were nothing more than tools of communication when they first arrived. Today, mobile phones are used for shopping, banking, tutoring and even operating heavy machines in factories. This has been made possible by location-based services that access real-time geo-data from mobile phones and tabs to help marketers identify their audience by location. This makes it quite easy for them to customize their offer to their audience located in different geographic regions. Many B2C businesses have been using these services quite successfully but today many B2B businesses have also started using such services.
Optimum utilization of data at your disposal
Since data is what drives this technology to enable businesses to learn about customers in a target location it is important that they have data on customer spending patterns. The other important aspect of such data is the way businesses use this information. On many occasions, businesses are unaware of how best they can use the data load of customers at their disposal because they don't have the right tools to manage or use the data. Limitless Mobility develops location-based solutions specifically for businesses that offer personalized services to customers based on their location.
Location-based app development
The retail sector covering different industry segments is aggressively pursuing location-based app development services because of the way location-based services have grown. Over the last five years, this newly developing niche has grown over five times making it a new area of expertise for the tech service providers. This app allows a company based in one geographic location to localize its offer to customers in another location. The earlier problem of being tagged as a company that dumps its products in a market without any concern for local needs, won't affect retailers anymore when they use this app.
The new resource – consumer buying behaviour
It's a sign of the times that a specific kind of data has emerged as a highly valuable resource in much the same way that precious natural resources used to be earlier. This new resource is data on consumer buying behaviour but analysing this data requires highly advanced processing and analytical capability. The apps that Limitless Mobility develops for such location-based solutions are aimed at giving analytical insights to retail businesses for utilizing the customers' buying patterns. It's not just the customers' behaviour on the shopping sites but also their use of driving, direction-finding and weather update applications.
Analysing customers' use of location-based services is revealing newer trends in shopping preferences that were not known earlier. Well over half of the smartphone users prefer to receive some or other location-specific offer when they are in the vicinity of a store while over one-third of them are happy to receive the services through mobile wallets. In the US, which is the leading e-commerce market in the world, four out of ten shoppers see some value in sharing their location with retailers while one out of three is willing to share their locations with sellers. Going forward, the importance of services based on location will gain more importance.