Celebrating our Limitless women
---
On International Women's Day, here's an ode to the wonderful women of Limitless Mobility Solutions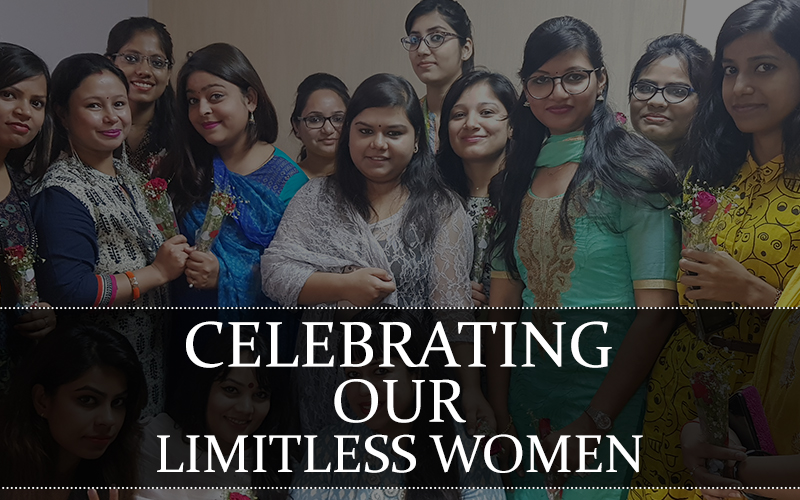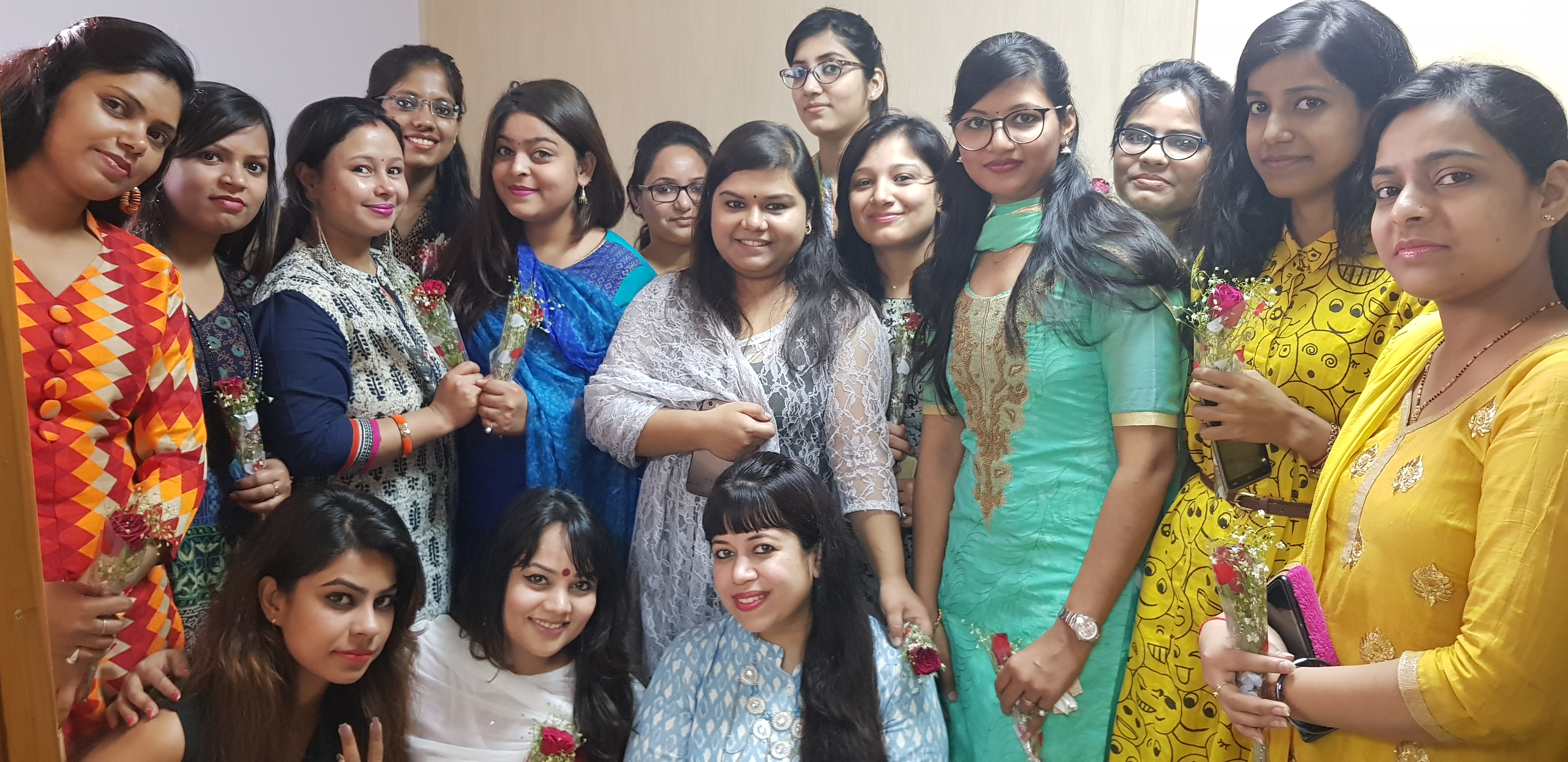 Jyotsna Jawahar, Business Head              
Joe, Joey, JJ, or Jyotsna is the mama bear of the office, keeping the Limitless machinery running smoothly even when Mr. CEO (aka hubby) is away. Always bursting with new ideas, she is the one you go to when you want to try something out of the ordinary. And when she's not busy coming up with the next amazing business development plan, Jyostna enjoys watching thrillers and dancing to Kishore Kumar's tunes. A perfect host, this joyful soul loves family gatherings and chomping on some creamy white mushroom pasta. Having ticked most dream destinations off her list, Jyotsna now craves for domestic getaways. But those frequent flier miles are surely going to come in handy when she takes her parents around the globe!
Neha Tripathi, Manager HR
The firefighter of the office, Neha is the one you go to with all your troubles. Her uncanny ability to stay calm and patient under pressure is a result of her mom's awesome training and the soothing voice of Lata Mangeshkar in her ears. And yes, if you need information about ANY kind of disease, this rajma-chawal lover will answer your query faster than Wikipedia! That's because when she's not making nervous interviewees feel comfortable, Neha likes to pass her time by doing research on medical terms!
Ishveena Singh, Content Manager
She's the one dotting the i's and crossing the t's around here – and the one you can thank for this blog post! A nomad at heart, Ishveena suffers from perpetual wanderlust. She's been to Amsterdam on a solo trip and she has jumped off the highest bungee point in India. Always willing to try new things, she even got a permanent tattoo for a newspaper assignment! When she's not busy clicking away at her keyboard, you will find Ishveena binging at food festivals or attending stand-up comedy events.
Shakshi Pandey, Node js Developer
Growing up in Varanasi, Shakshi used to be awe-struck by the magnificent architecture of the city of temples. Today, when she finds some time to kill, she conjures up amazing home décor ideas! If you have only seen her nerd avatar – immersed into developing web application logic for the better part of the day – wait till you see this spectacled beauty decked up in wedding finery! That's the look she will adorn when she meets her dream cricketer – MS Dhoni.
Anjali Srivastava, Sr. UI Designer
If Anjali's creative streak got her three awards on a single day at her school, her love for the crafts makes sure that the office is always decked-up on all occasions. Give her some delish vegetarian food and play her some Neha Kakkar songs, and you will find yourself a happy comrade. When she's not busy developing the perfect app design, you will find her making secret YouTube videos and planning an epic prank for her friends.
Swati Verma, Test Engineer
If you knew Swati as a kid, you'd have known she was a part of any and all kind of stage shows organized by her school. But then you'd have also known about the time she got a pea stuck up in her nose, for which the doctor had to be called! A fantastic dancer, Swati believes dancing is the best way to get rid of all the calories she gets from binging on chhola bhaturas and pizzas. These days, she's racking up the nerve to go scuba diving and paragliding.
Rashmi Gupta, Android Developer
Tucked away in her quiet corner, Rashmi doesn't believe in contributing to the noise level of the floor. But once you get to know her, you'd realize she's one of the most honest and straightforward people you will ever meet. Always the one to finish her lunch box before lunchtime (in school, not in the office!), Rashmi loves to curate the recipes of food items she likes. And the two things she simply cannot say no to? South Indian cuisine and shopping!
Deeksha Bhatt, Android Developer
If there is a discussion about food going on in the office, you will find this soft-spoken mountain girl smack in the middle – though her favorite remains the modest rice and curd! With the most awesome dance moves, Deeksha is the one you want to go clubbing with. When she was a child, fighting with her brother used to be a legit hobby. Now she dreams of holidaying at Siachen and buying her own house one day. Godspeed!
Anjali Joshi, Business Development Executive
If you hear a crunching sound around you, chances are it's coming from Anjali munching on some chips. When she's not busy racking up sales leads or bossing around BD trainees, you will find her gabbing nonstop or pestering someone to order her a pizza. Now, this girl is always boisterous and bubbly. So, if she looks a li'l disoriented to you one morning, it's probably because she was dancing at a club until the wee hours and couldn't stock up on the Zzzs.
Amishi Mishra, HR Executive
There's never a dull moment around this ever-smiling bundle of joy. She's the one you go to if you want to learn how to create the perfect winged eyeliner, or if you need advice on the best pani-puri joints in the town. In case you cross Amishi, make sure the stepney of your vehicle is in top shape – because, by the time you get off work, she would have punctured a tyre! But don't worry, she makes up for this naughtiness by lending a helping hand to the poor and needy.
Muskaan Sharma, Business Development Executive
This fashionista is so crazy about photo-shoots that she can strike the perfect pose even in her sleep. Her music collection is incredibly exhaustive, but right now, Guru Randhawa is at the top of her playlist. A sucker for comedy and romantic movies, Muskaan loves to travel and gorge on pasta. Her first dance performance in school is a memory she still cherishes. And she dreams of an Amsterdam vacation and sky diving from 20,000 ft!
Priya Agarwal, Software Trainee
A real people person, Priya loves to meet new people, and swap stories with them. This Arijit Singh fan can binge on soya chaap and pav bhaji any day, especially while watching a comedy movie. Priya dreams of traveling to Las Vegas, but her fondest vacay memories come from the trips she took with her group of 7 friends as a child.
Sheetal Kumari, Software Trainee
This self-confessed selfie-queen loves to sketch and dancing to peppy Bollywood numbers. If you find empty Silk chocolate wrappers at her desk, don't throw them away because they are a part of Sheetu's wrapper collection! It may be a li'l difficult to make movie plans with her because her preferred genre is documentaries, but she'd be happy to join you for some yummy chicken lollipop and seekh kebabs. And while you are at it, don't forget to ask her about the time she went scuba diving!
Medha Singh, Software Trainee
Nobody cooks bhindi ki sabji like Medha's mom, we kid you not! A firm believer of 'don't worry, be happy' way of life, this Coldplay and Maroon 5 fan dreams of going to Amsterdam with her friends one day. A self-confessed TV addict, Medha swears by thriller and suspense movies. Her friends call her 'sloth bear' because of her laziness – but this laziness would vanish into thin air whenever there would be an opportunity to bunk hostel!
Dipika Gupta, Software Trainee
This girl with the sweet tooth likes to make handicraft items in her free time. She's the one whose beautiful diyas you bought at our Diwali fest and whose quilling earrings you went ga-ga over! Her favorite movie is Drishyam and she can listen to Lata Mangeshkar all day long! She values truth and loyalty the most, and dreams of traveling to the United States for the ultimate vacation.
Purti Singh, Software Trainee
The things Purti misses the most about her hometown of Banda, UP, are the mouthwatering sohan halwa and baati chokha, and the time she spent playing with her sweet sister. Fondly called Mini because of her space-efficient structure, Purti dreams of a life where she would be able to live like a princess, and shop till she drops! Her idea of a perfect weekend includes Arijit Singh's songs on a loop and watching comedy movies.